The annual Kimberley Exchange began in 1988 and was initiated by Sister Rosemary Crowe (Sister FCJ at Genazzano FCJ College), Brother Peter Negus (Principal of Nulungu College, Broome) and Brother Ian Cribb (Xavier College). The program was created to heighten students' awareness and appreciation of Aboriginal culture within Australia. Through the Exchange, students are given the opportunity to live and experience a very different lifestyle in the Kimberley; a remote and unique area of far north Western Australia.
The Exchange between Genazzano FCJ College and St Mary's College in Broome, creates an opportunity for students from both schools to experience Indigenous and non‐Indigenous life within schools, families and communities very different from their own. Through these experiences friendships are established, resulting in greater understanding and respect.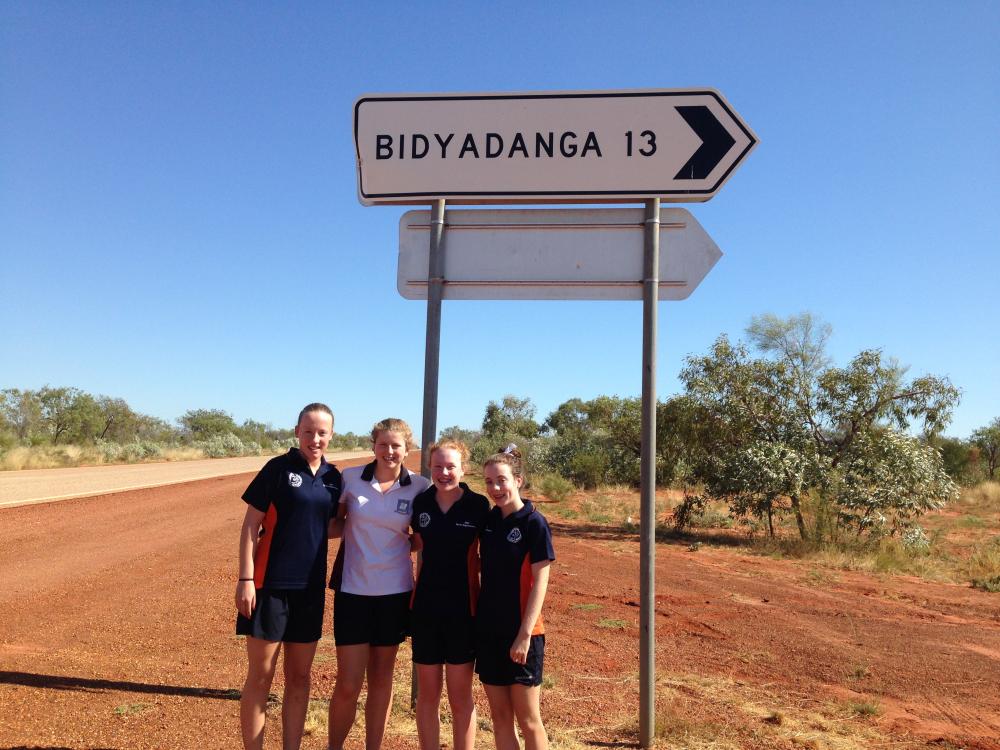 ---
Genazzano in the Kimberley
Four Year 10 Genazzano students and two staff members spend three weeks in the Kimberley. Students will spend some of this time visiting St Mary's College, meeting key leaders in the Broome community and learning about the story of the Yaruwu people. Students will also visit Bidyadanga and experience life in a coastal community and have the opportunity to travel to other remote communities.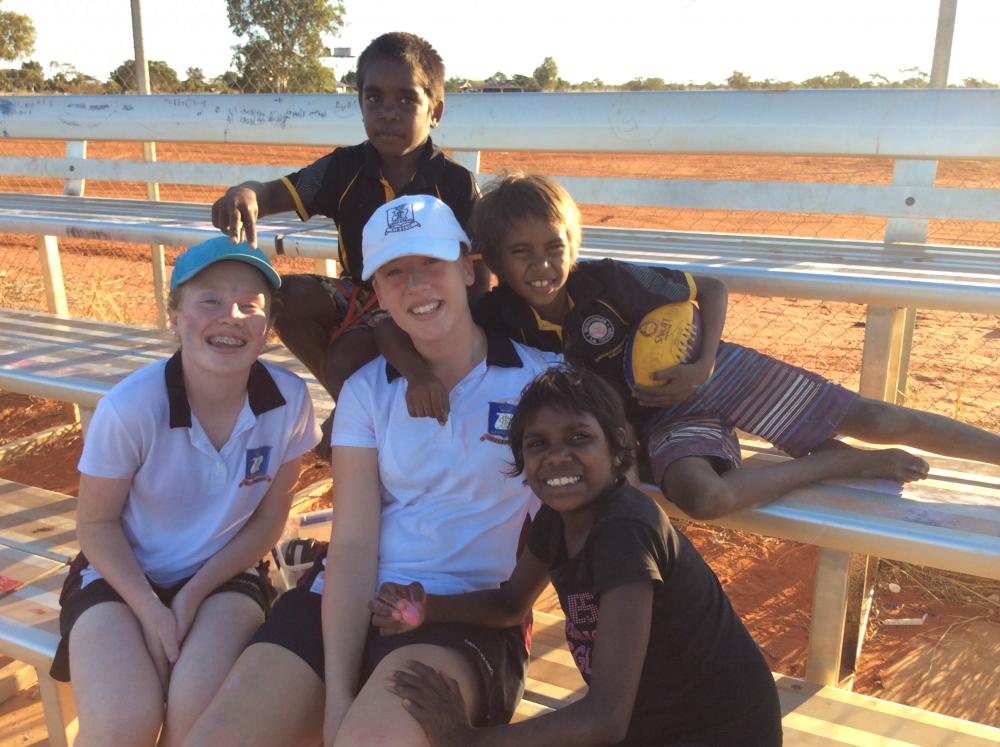 ---
St Mary's in Melbourne
Later on in the year, four St Mary's College students will come to Melbourne. The St Mary's students are hosted by the families of the Genazzano Kimberley Exchange program. During their visit to Melbourne, the St Mary's students and staff spend time sharing their stories and participating in classroom activities in the ELC area and across the Year 5-12 classes.
Aims of the Exchange
The exchange aims to:
Provide an opportunity to nurture young Australian voices for social justice and reconciliation
Allow lifelong friendships to be forged and a wealth of culture shared among Indigenous and non-Indigenous families
Provide an opportunity to work towards promoting understanding about Aboriginal culture in the wider College community
Foster increased confidence, self-esteem and ability to appreciate and mix with people from all walks of life and cultures.