College Captains share hopes for 2021
What is your vision for your school community in 2021?
Sophia Connor and Sarah Salib, College Captains 2020/21.
In the 132nd year of Genazzano FCJ College, being united and serving our College has become more important than ever.
Following a year of separation as a whole community, as College captains we are so proud of the way that each Gen girl has approached adversity with such positivity and courage.
As endorsed by our theme of 'Better Together', our community strives to be a supportive companion throughout all aspects of College life.
Having hope for a better world is the main focus of Genazzano, aimed to be achieved by our strong faith and confidence.
Through embracing the sisterhood of our community, each girl is supported every step of their schooling journey in immersing themselves in Gen life with the passion that we take pride in.
Working together and maintaining our true Gen Girl spirit is imperative when striving for hope for a better world.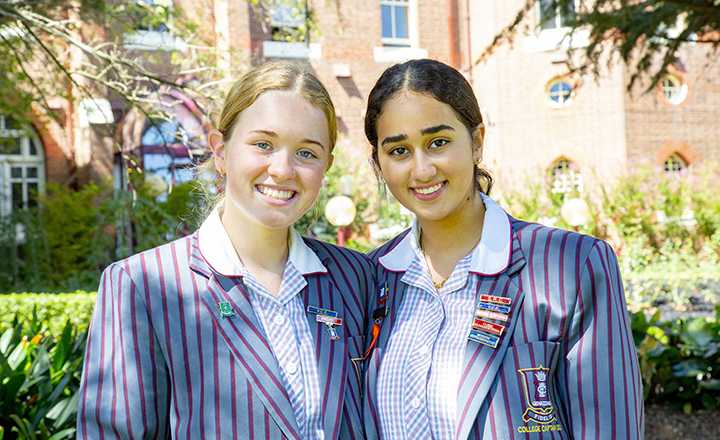 Article originally published in Stonnington Leader online on 21 April 2021. To view the whole article, please click here.