A Lifelong Connection
At Genazzano, lifelong bonds are formed with and within the College. Our past students remain deeply attached to the place where their education and values were shaped. Many return years later with their own daughters, confident about the school life their daughters will enjoy.
The Genazzano Alumnae Association is one of the oldest and strongest associations in Australia.
For over 100 years, the Genazzano Alumnae Association has brought Genazzano women together. They celebrate their connection and continue to support the College community, and as a result the Alumnae Association is one of the oldest and strongest associations in Australia.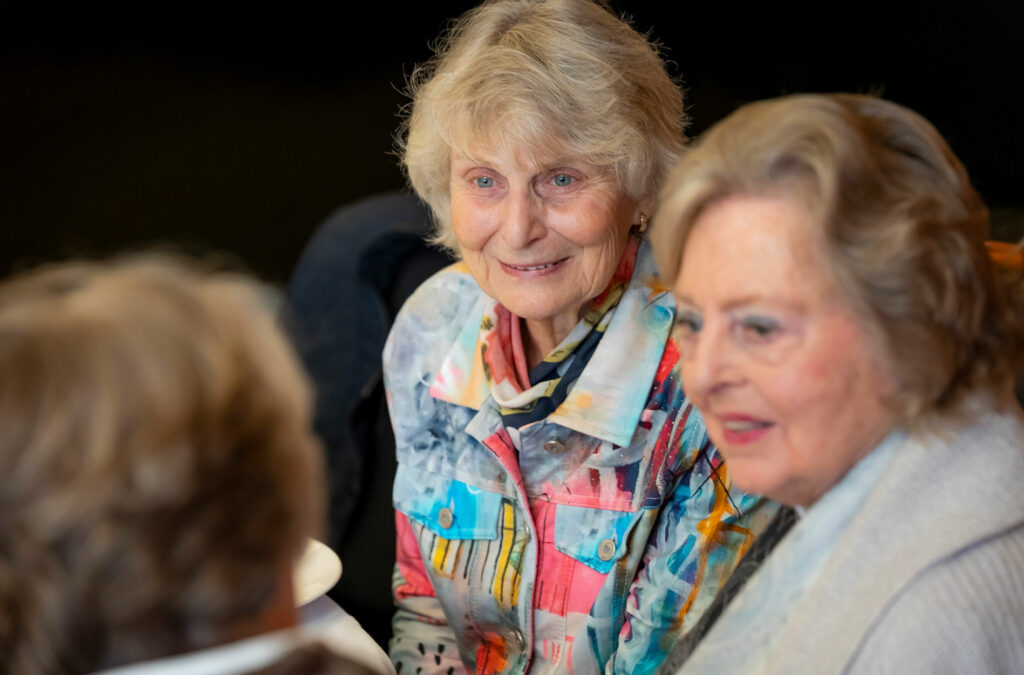 Our network of past students meet regularly through formally organised College events and reunions. Becoming a Genazzano girl is the beginning of a lifelong connection.
We love to stay in touch with our past Gen girls. Please keep your details up to date via [email protected] and stay connected through our social channels: Facebook @GenAlumnae, Instagram @genazzanoalumnae.
Alumnae Activities
The Genazzano Alumnae Association is highly active and engaged with the College and with the community. We have many and varied avenues for past students to connect with Genazzano or activities to become involved in.
From the much loved GenNarrations Magazine, through to Alumnae eNewsletters and the College's Alumnae Facebook page, we love to hear from our cherished Alumnae. Whether it is feedback on publications, ideas for events and reunions, or to alert us to a birth, a celebration or a passing of a loved one, please share this with us via email, [email protected].
Reunions and Events
In 2022, reunions will be held and hosted at the College by the Alumnae Association and will include a drink on arrival and light refreshments. Invitations will be emailed out approximately 6-8 weeks prior to your reunion.
Fidelis Lunch | 50 years and Over
Friday 9 June 2023, 12.00pm – 3.00pm                  Genazzano FCJ         A fabulous day was had by all!
Class of 2013 | 10 year reunion
Friday 20 October 2023,
Genazzano FCJ College
Class of 2003 | 20 year reunion
Friday 20 October 2023,
Genazzano FCJ College
Class of 1993 30 year reunion
Friday 27 October 2023,
Genazzano FCJ College
Class of 1983 | 40 year reunion
Friday 27 October 2023,
Genazzano FCJ College
Class of 2018 | 5 year reunion
Friday 13 October 2023,
Genazzano FCJ College
Outstanding Alumnae Awards Evening
Wednesday 23 August 2023, 7.00pm
Genazzano FCJ College
Sunday 19 November 2023, 10.00am
Genazzano FCJ College
Alumnae Association Business Breakfast
Thursday October 26 2023, 7.00am
Kooyong Lawn Tennis Club
Book via trybooking closer to the date
For queries please email [email protected].
Supporting Gen Girls
We also welcome Alumnae back to the College to assist and encourage our current students to reach their future career and life goals. If you are interested in getting involved please contact us.
---
Bequests
By giving a bequest, you are leaving a legacy that will make a difference to future generations of Gen girls. If you are considering making a gift to the College in your will, please speak with our Director of Marketing and Community Engagement via Reception on 8862 1000. Together, you can discuss how best to match your gift to a particular project.
---
History
On 11 August 1911, the Old Girls' Association was launched by the first boarder to attend Genazzano FCJ College, Ellen Corry, who was duly elected as President.
She brought together a group of past students who determined the aims of the Association, which remain the same today:
To foster loyalty and affection for our old school
To support the FCJ sisters
To keep old girls in touch with one another and hold regular reunions.
In 1914, the College celebrated its Silver Jubilee. The statue of Our Lady of Good Counsel, which still stands in the chapel today, was presented by the OGA to commemorate the occasion.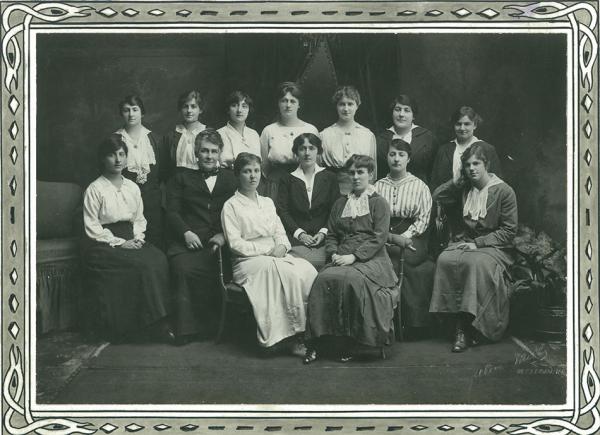 In 1919, Marie DeBavay, who was President, donated pearls and diamonds to be included in a delicate brooch depicting the OGA crest. This was to be worn by the President at all official functions during her year in office, and this timeless piece is still adorned by the current President, but only on special occasions.
Reunions on Genazzano Day were a highlight of the social calendar, always well attended, and continue to this day to be a wonderful opportunity to renew friendships.
The first Genazzano Ball was held in 1912, and apart from the war years continued until the 1990s. Girls wore formal white dresses, carried Victorian posies and attendance figures regularly exceeded 1,000. The purpose of these events was to raise funds in support of education, music and sport in the form of book bursaries and various scholarships.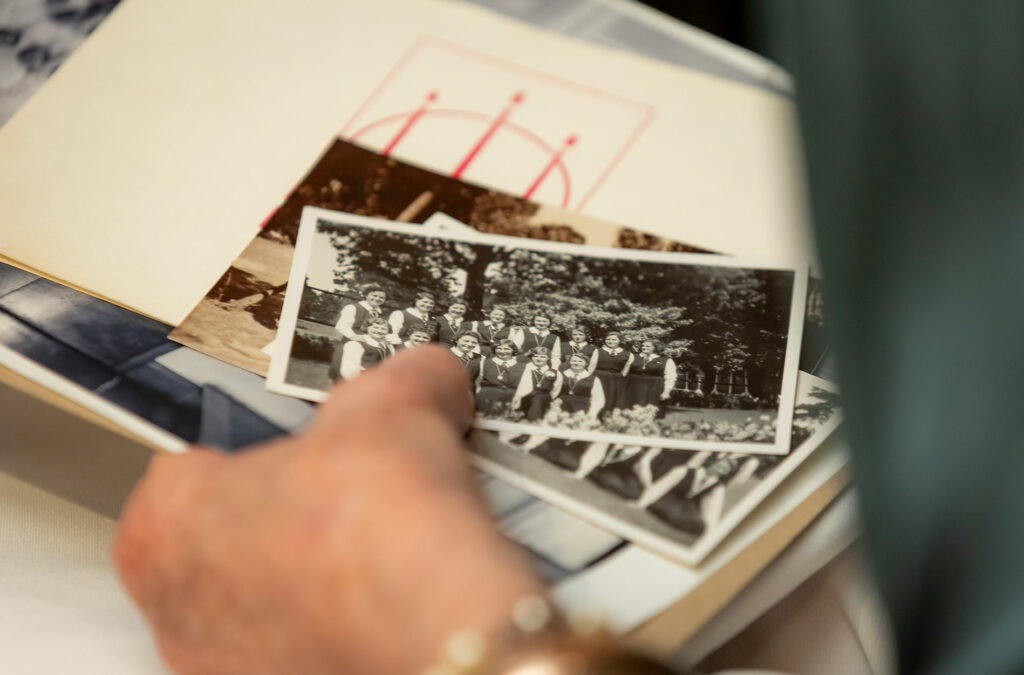 During this period, there were 30 members on the Committee and in addition to the Ball, yearly events included Genazzano Day, Mass for the Deceased, an OGA Dinner and Lunch as well as the 8 December procession.
In 1971, the Old Girls' Association celebrated its Diamond Jubilee. A large number of past students were present at the reunion, including Sr Gerda Prytz fcJ, who had been at that very first meeting in 1911 and who was still a willing participant of the association 60 years later.
The early 1980s were not only a significant time in the history of the OGA, but for women in general. It was during this time that more and more women entered the workforce, and the annual Ball presented debutantes for the final time in the mid-1980s.
Reflecting the changing times, the name of the Association was changed to the Genazzano Alumni Inc. in the late 1990s. In 2006, the spelling was changed to 'alumnae' to acknowledge that the majority of past pupils were, and still are, women.
---
In the past, the OGA and the College were seen as two very separate groups. Today, the College Development Team work closely with the Alumnae Association, a relationship that has grown from strength to strength.
Reunions provide an important means for the Alumnae Association to maintain connections and friendships among past students. In recognition milestone years, reunions for these levels are scheduled and we encourage alumnae to get involved.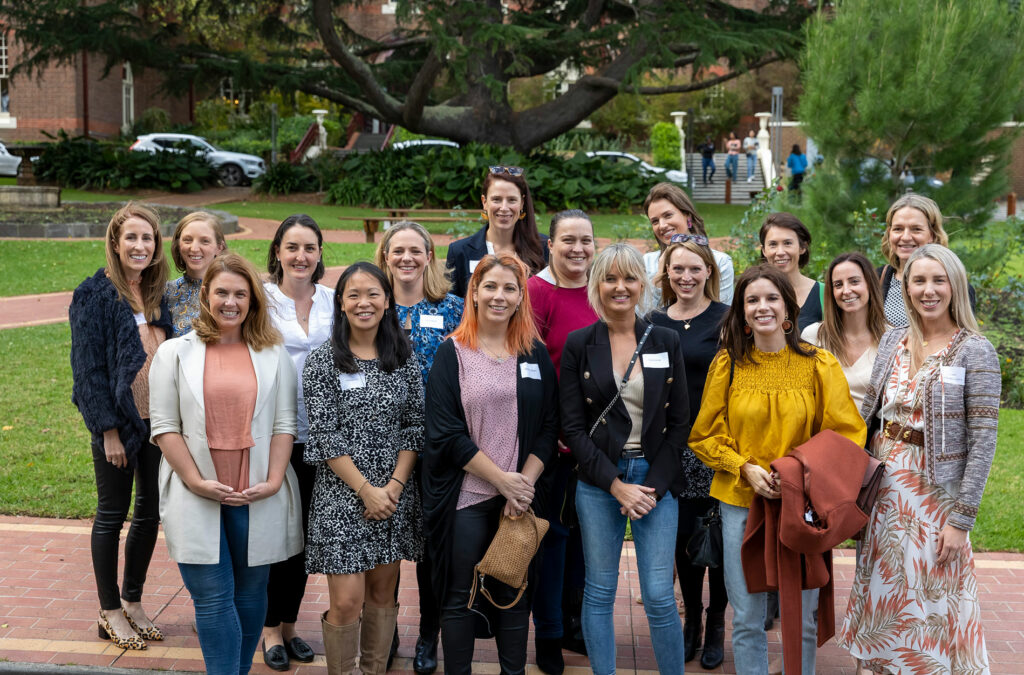 In order for young OGA mums to reconnect with each other and the College, the Alumnae Playgroup was established by a group of past students in 2008 and reinstated in late 2015. For more information visit Alumnae & Friends Playgroup.
Genazzano girls remain special to each other; the legacies of the past are special and we treasure our motto, fidelis and our hearts still go out in greeting to the well-loved school upon the hill.
Update your details
We love to stay in touch with our past Gen girls. Please keep your details up to date via [email protected].
Stay connected through our social channels:
Facebook @GenAlumnae
Instagram @genazzanoalumnae
Share your news
We love to hear what our past Gen girls are up to. If you have family news, career achievements or a story on how you, or an alumnae you know, are making a difference in the world, please get in touch via [email protected]