Inspiring girls is empowering the next generation!
Inspiring Girls has launched in Australia!
Inspiring Girls in an international charity founded in 2016 by Miriam González Durántez. The charity reaches over 24,000 girls worldwide, in 26 countries with the aim to empower the next generation of women to believe in their dreams by connecting them with amazing female role models.
We believe girls should aspire to achieve their goals and not be limited by gender or cultural stereotypes We want to show girls the limitless possibilities in their future careers and aim high because that is their right. (Inspiring Girls Australia)
Inspiring all girls to aim high!
#thislittlegirlisme is a new campaign, leading up to International Day of the Girl (11 Oct, 2021), that aims to flood Instagram with pictures of women role models to inspire girls to follow their dreams.
With more of us spending time indoors this year, having positive social media role models is important now more than ever. Research shows that 93% of girls felt they had higher personal and career aspirations after following inspirational women figures on Instagram.
Breaking down gender stereotypes.
Girls need to be exposed to more aspirational women working in different sectors, to show that there are many paths they can choose to take. It is exciting that many high-profile women have gotten behind this campaign to share their stories. It is also inspiring to hear of the personal stories from many women in Australia (and around the globe) careers in areas such as medicine, sports, film, engineering, business, philanthropy, education and many more industries!
You can share the inspirational stories and messages from #thislittlegirlisme with your children, or your class! Add your own inspirational story to the campaign!
This little girl is…Jessie Li, Inspiring Girls Australian Country Chair, @jessieli
Like many others, I had a lot of dreams when I was little. After spending over a decade in banking, I realised my true passion lies in inspiring others!

Jessie Li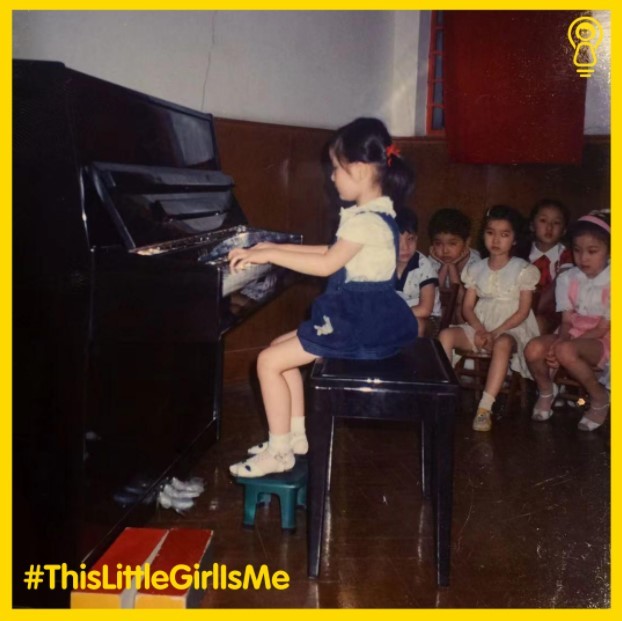 Just three years ago, Jessie Li was working in a successful career as an investment banker. She was dissatisfied and decided to pluck up the courage to leave her career and to follow her passions. She has since launched a highly successful career as an entrepreneur and influencer and is able to do what she is truly passionate about, empowering and inspiring others. Jessie has since founded a China Focused Asset Management Firm; co-founded a Media & PR company called 'Change Media Group'; coached at Female Entrepreneurs Worldwide and spoken at many events for empowering women. She is about to launch a start-up, YOUP, which is a premium NAD+ supplement manufactured in Australia.
Jessie is also the country chair at Inspiring Girls Australia! Jessie's determination to bring Inspiring Girls to Australia was fuelled by her belief that women are often underestimated and that their opportunities can be limited by cultural barriers, gender stereotypes or a lack of confidence to pursue their dreams.
"We want to show girls the limitless possibilities in their future". Jessie says that girls should aspire to achieve their goals and not be limited by gender or cultural stereotypes. "Don't be a follower… be the next trendsetter!"
Cover image, Jessie Li with students in Hong Kong . Photo supplied.
Catherine Brandon, Genazzano Institute