Genazzano students explore 'Brain Myths' as part of international school competition
During May and June, students in Years 7 to 12 across Australia and New Zealand were invited to participate in the annual 'Explain the Brain' competition, to promote awareness and knowledge about learning, brain function and health.
The Explain the Brain competition is an initiative of the Genazzano Institute of Learning & Brain Sciences supported by Education Perfect, Everitas and ASI Solutions; and in 2021 celebrates its fifth year of competition.
To enter, students were required to create and submit a short, original infographic or 90-second video to highlight, explain or promote an aspect of learning or brain health, with a focus on brain myths.
Prizes were offered to individual students and their schools for the winning entry, most outstanding entries and the school with the highest participation. Digital microcredentials were also issues to all valid entries, allowing participants to showcase their involvement to their friends online and to start building an e-portfolio.
Students commenced by taking part in an Education Perfect lesson about Brain Myths, which ensured they thoroughly understood the topic and were familiar with the platform as an ongoing learning resource.
At Genazzano, Year 9 students were provided time to work on their entries as part of a term-long immersion in a neuroscience program focused on optimal learning.
This year over 150 entries were received from 37 schools covering a range of Brain Myths including the Mozart Effect, Left Brain/Brain Right Brain Myth, We only use 10% of our brains, Learning Styles, Bigger brains are better, Intelligence is fixed and Gender based brain myths. Submissions were judged based on the accuracy of the information, effectiveness of the message and overall creativity.
Director of the Genazzano Institute of Learning & Brain Sciences, Ms Catherine Brandon, was delighted with the continued high level of participation in the competition.
"It is wonderful to see so many entries from secondary students across ANZ", she said.
"Learning about the brain and understanding how we learn is an important area for all members of our school community – students, educators and parents".
"The Institute is extremely grateful for the support of key partners like Education Perfect, Everitas and ASI Solutions, who help bring these sorts of initiatives and competitions to life".
Congratulations to all participants and in particular the prize winners.
The winning entry went to Evie Case (Year 9) at The Scots School, Albury who received a $300 voucher.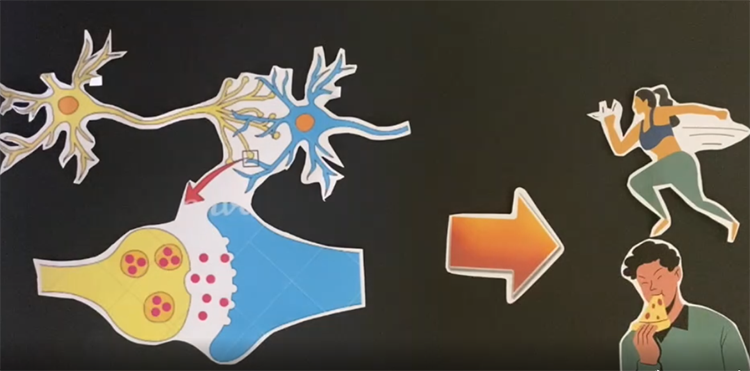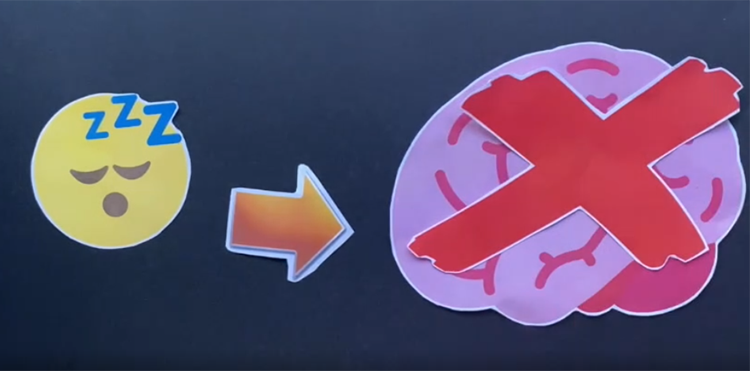 Outstanding entries were received from Sophia Perkins (Year 7) from St Rita's College, Clayfield; Simone Martin from Mater Christi, Belgrave; and Sarah Bi, (Year 10), from The MacRobertson Girls' High School, Melbourne, who each received a $150 voucher.
Honourable Mentions went to Zara Nguyen, (Year 7), Anoushka Gupta (Year 8) and Rayan Jape (Year 8) from Perth Modern School, Subiaco; as well as Callista Leong-La from The MacRobertson Girls' High School, Melbourne and Terra Geumruang Gi, from Willoughby Girls High School, Sydney.
The school with the highest participation was Perth Modern School, who received a $500 voucher.
Additionally, a $200 voucher was awarded as a special prize to Genazzano student, Brigid Burston (Year 9) for her outstanding entry; along with Honourable Mentions to Josie Huang (Year 8) and Bridget Aumuller (Year 9), also from Genazzano.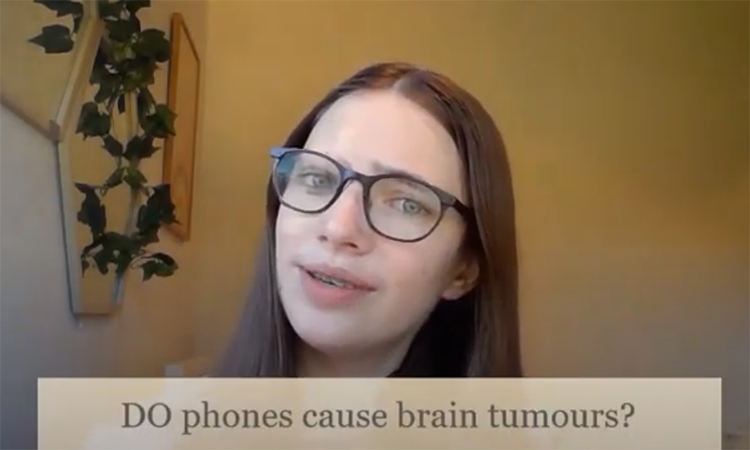 Visit the Genazzano Institute website to view the winning entries.
Education Perfect is an online learning platform enabling transformative teaching and learning experiences for lifelong learners. It is used by over 1 million students from more than 2,000 schools for their learning and revision and to improve student learning outcomes and magnify the value of a teacher in the classroom.
Everitas implement high quality digital credential programs and advise learning and development professionals and educators on strategies to unlock greater workforce value and improve opportunities for current and future employees.
ASI Solutions has worked nationally in the education area for over three decades with customers ranging from K-12 through to Tertiary Education. Their technology solutions brings students, classrooms, schools and communities together through a truly connected, learning environment.
The Genazzano Institute of Learning & Brain Sciences focuses on innovative learning for students; professional learning programs for educators; and partnerships to improve learning and living by promoting brain function and health.
Genazzano FCJ College is a Catholic Day and Boarding School in Kew offering a co-educational Early Learning Centre and all-girls' environment from Prep to Year 12. It offers students a rounded education that prepares them to become resilient, adaptable and confident women.