Genazzano Institute's Explain the Brain 2022 Challenge is now live! Now in its 6th year, this year's challenge is all about Positive Coping.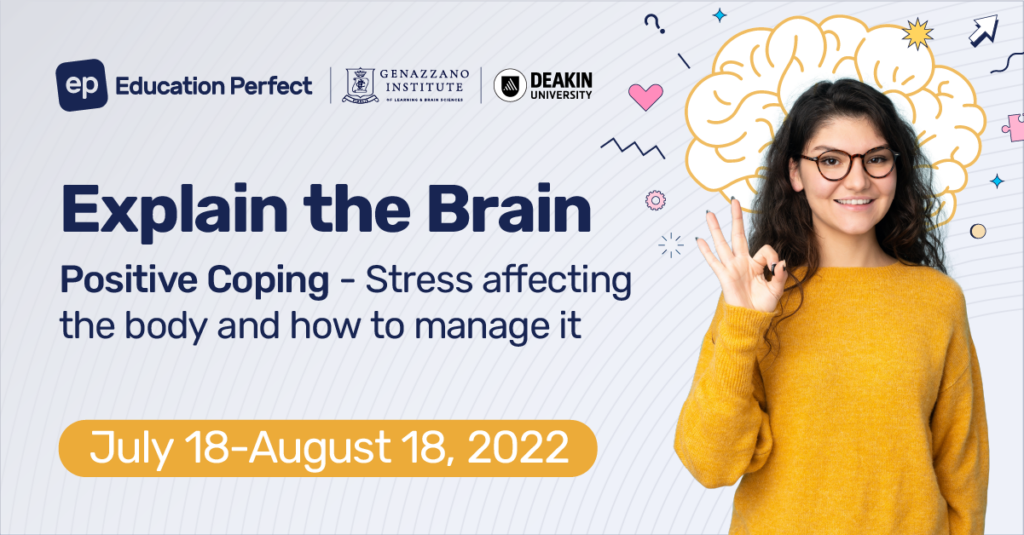 Explain the Brain 2022: Positive Coping. Enter the Challenge now!
Learning
Students can learn about the effects of stress on the body and how to manage this in helpful ways. The Challenge: Create a short video or infographic to explain a program or activity that promotes positive coping for young people.
Choose Challenge A
You be the Youth Worker: Create a positive coping program or activity for teens.
Choose Challenge B
You be the Reporter: Describe a school or community service that supports positive coping.
Prizes
There are great prizes on offer for the winning entries! Our prizes are generously sponsored by competition partners, Deakin University and Education Perfect.
$330 GiftPay card for the overall winning entry
3 x $150 GiftPay cards for outstanding entries
School prize of a $500 GiftPay card for the School with the most valid entries
Get Involved! Explain the Brain 2022: Positive Coping
You can view entries from the Explain the Brain 2021: Brain Myths competition here.
Download Genazzano Institute's Coping Strategy List below. You may like to use these ideas as a starting point to create your own personal list of helpful strategies.
Our Partners