Winners Announced!
Over 300 students from 68 schools across Australia engaged with the Positive Coping learning content through Education Perfect! Nearly 100 students submitted entries for the challenge. The judges were impressed with the content and design of the entries, indicating they were of a very high standard.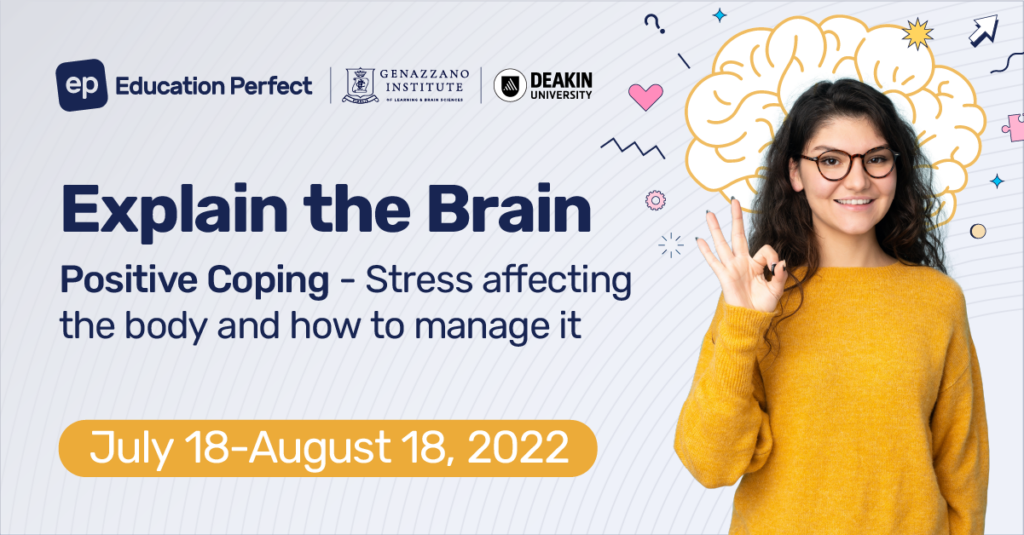 Explain the Brain 2022: Positive Coping. Enter the Challenge now!
Our Partners
The Genazzano Institute would like to acknowledge Education Perfect, who has been working with the Genazzano Institute for six years to create engaging content, deliver great prizes and promote neuroscience education to students across Australia.
We are delighted to partner with Deakin University who is the major prize sponsor for Explain the Brain 2022. We thank PhD candidates and researchers from Deakin's Cognitive Neuroscience Unit from the School of Psychology who took the time to assess entries and nominate our winners.
Prize Winners
Our prizes are generously sponsored by competition partners, Deakin University, Education Perfect and Genazzano FCJ College.
A $300 GiftPay card for the overall winning entry – Kayleigh F (Year 7, Cranebrook High School, NSW)
3 x $150 GiftPay cards for outstanding entries – Tiare B (Year 7, Perth College, WA), Noah B (Year 10, Parramatta Marist High School, NSW) and Ellie R (Year 7, Cranebrook High School, NSW)
School prize of a $500 GiftPay card for the School with the most valid entries – Parramatta Marist High School, NSW
Genazzano FCJ College Prizes were awarded to Rosaland Y (Year 7) and Hoi W (Year 9).
Strategies for Positive Coping
Download the Genazzano Institute's Coping Strategy List below. You may like to use these ideas as a starting point to create your own personal list of helpful strategies.
Our Partners