In order to foster a life long love of learning, we provide students with the space and encouragement to explore interests and passions, to be curious, to find flow and to flourish from new experiences. The Genazzano Institute Centres of Excellence offer students exciting opportunities to learn in new areas and to hone their abilities beyond the regular classroom or co-curricular programs.
Each of the centres are designed to provide unique learning and extension opportunities for students who wish to learn more, or are motivated and driven to excel in these areas. These may include formal training courses; Microcredentials; professional development programs; internships, micro-apprenticeships, masterclasses and more. These programs offer our students springboard to graduate a step ahead with unique experiences, industry knowledge and professional skills.
Sport & Physical Performance
The Sport & Physical Performance Centre of Excellence offers students the opportunity to extend their knowledge or specialise in areas of learning related to peak performance, coaching, sport science, physical function and health.   This Centre of Excellence will offer a range of opportunities including: guest speakers, Microcredentials (short courses), internships, challenges and Athlete Development Programs.  Students can learn information to improve their knowledge and skills, their own physical condition or sporting performance.  They may also choose to develop skills to take on professional roles in sports or health. Areas of Excellence include:  health & fitness, sports admin, coaching, eilte sport performance, sport psychology, umpiring.
The Creative Industries Centre of Excellence is about celebrating and fostering creativity and honing abilities in the performing and creative arts.  Students can build professional skills and experience to enhance employment opportunities in creative industries. Develop your creative side through programs offered in creative fields such as: music, writing, design, performing arts and the prestigious, Genazzano Art Academie!
Are you interested in: dance, music, fine arts, studio arts, film, photography, media or creative arts?  Take your creative passions and skills to the next level!  Opportunities include: folio development, internships, microcredentials/short courses, professional skill development, audition preparation.
Engineering Futures: STEM & Enterprise
Science, Engineering, Technology, Mathematics, Innovation and Enterprise
This Centre of Excellence promotes learning and practical opportunities for students to develop skills in these exciting and growing fields.  Students can get a jump start with skills for future careers, understanding and using new technologies and engaging in innovation and design to be the creators of future ideas and products.
Do you have an interest in design, invention, engineering, technology, science, research, data?  Do you have a mind for innovation or entrepreneurship? Then this Centre of Excellence is for you!  Learn more through: Internships, Microcredentials, Guest Speakers, Real World Projects!
This Centre of Excellence aims to provide students with opportunities to learn and to embrace a global mindset in a fast evolving world. It is about learning and understanding the world, humanity, space, plant and sea life, economics and inter-cultural relationships. Opportunities to expand ideas and learning in the Centre of Excellence are broad.
Learning areas include: sustainability; aquaculture; communication; economies; politics; respect and tolerance; equality and equity; global citizenship; humanitarian endeavours and more. Learn through: guest speakers, internships, microcredentials/short courses, real world projects. 
'The microcredential program has complemented my other music studies greatly and has given me the opportunity to learn how some important music was composed, as well as giving me the chance to write some myself. I will carry this learning with me into the future as I progress musically.'

Adele, Year 10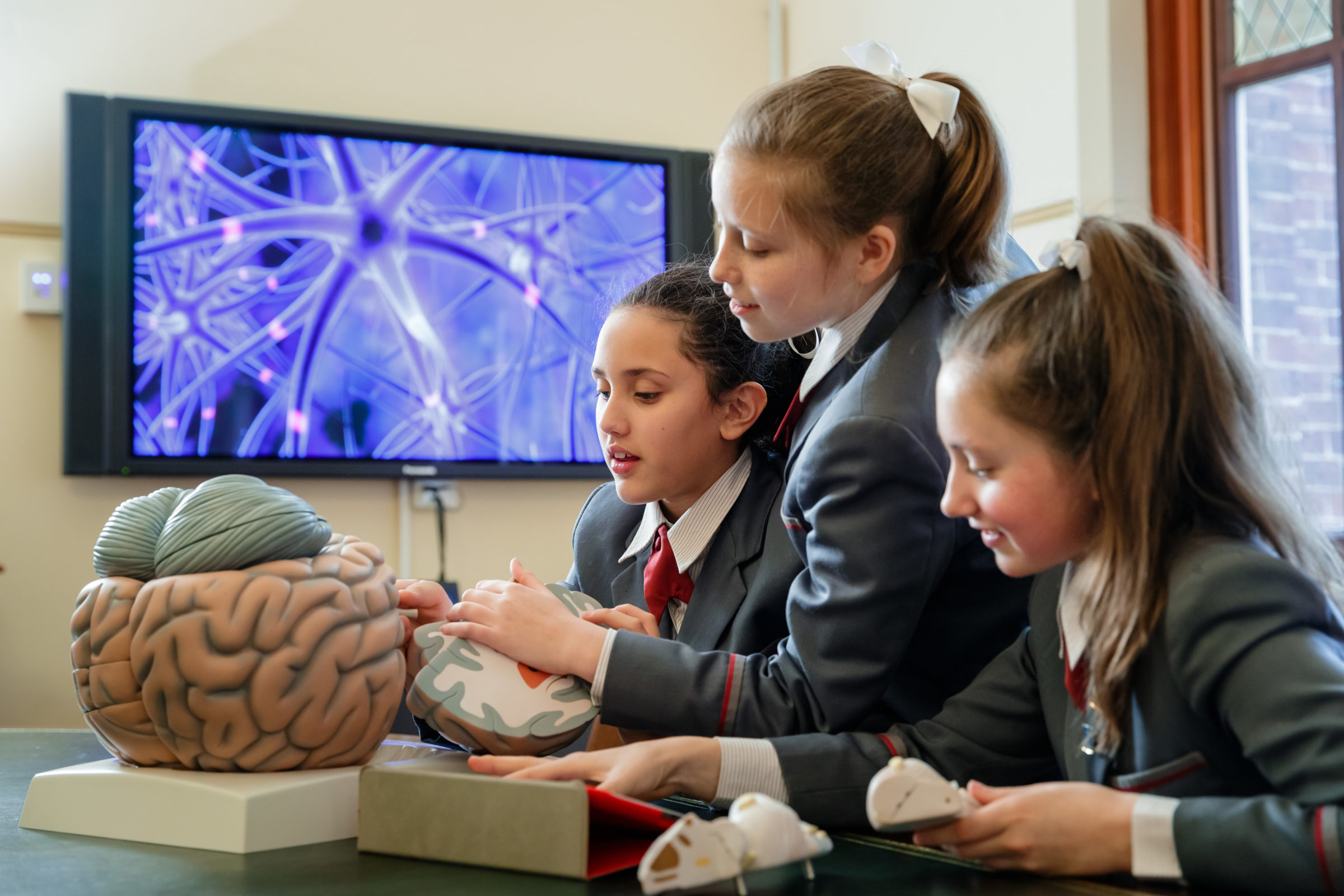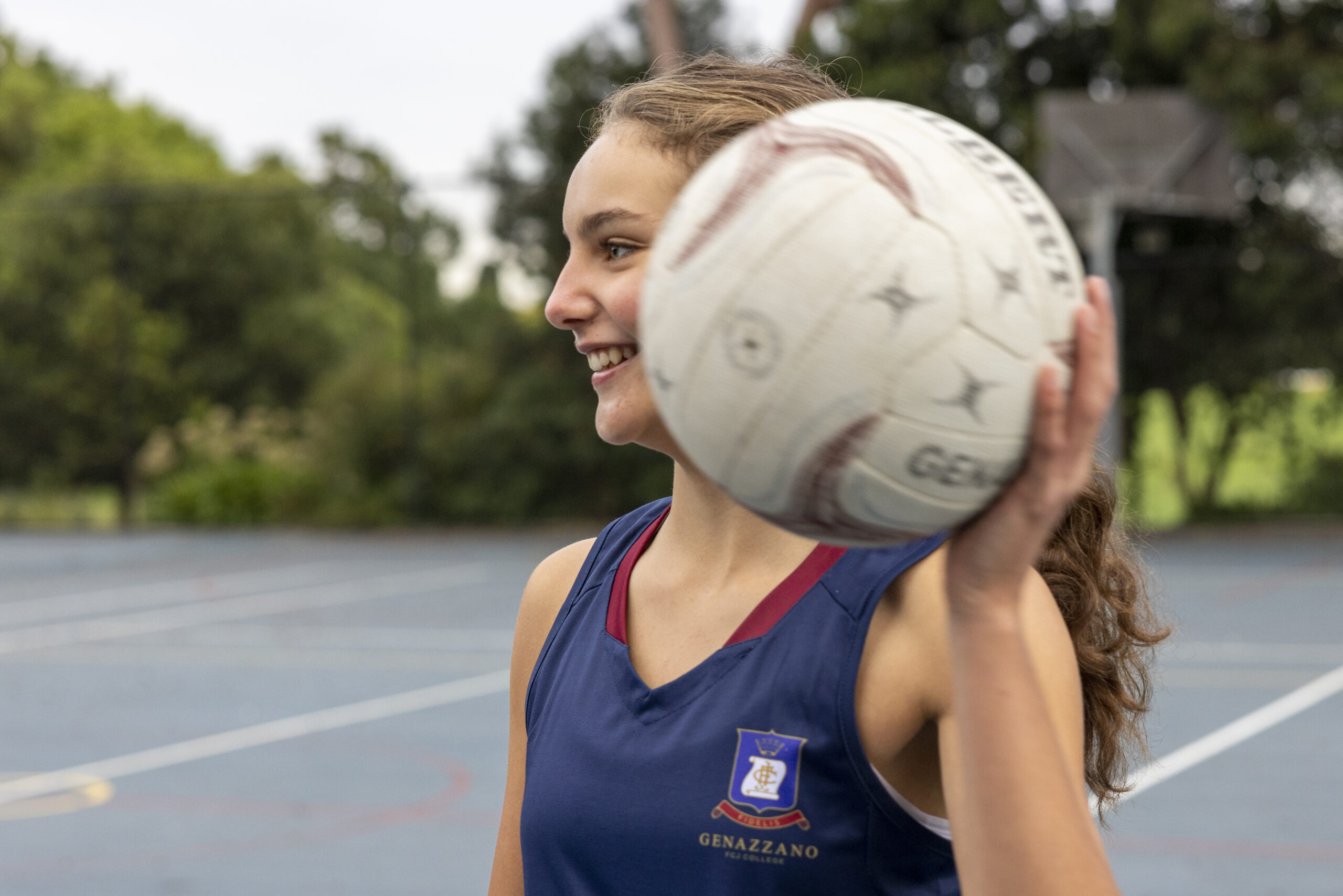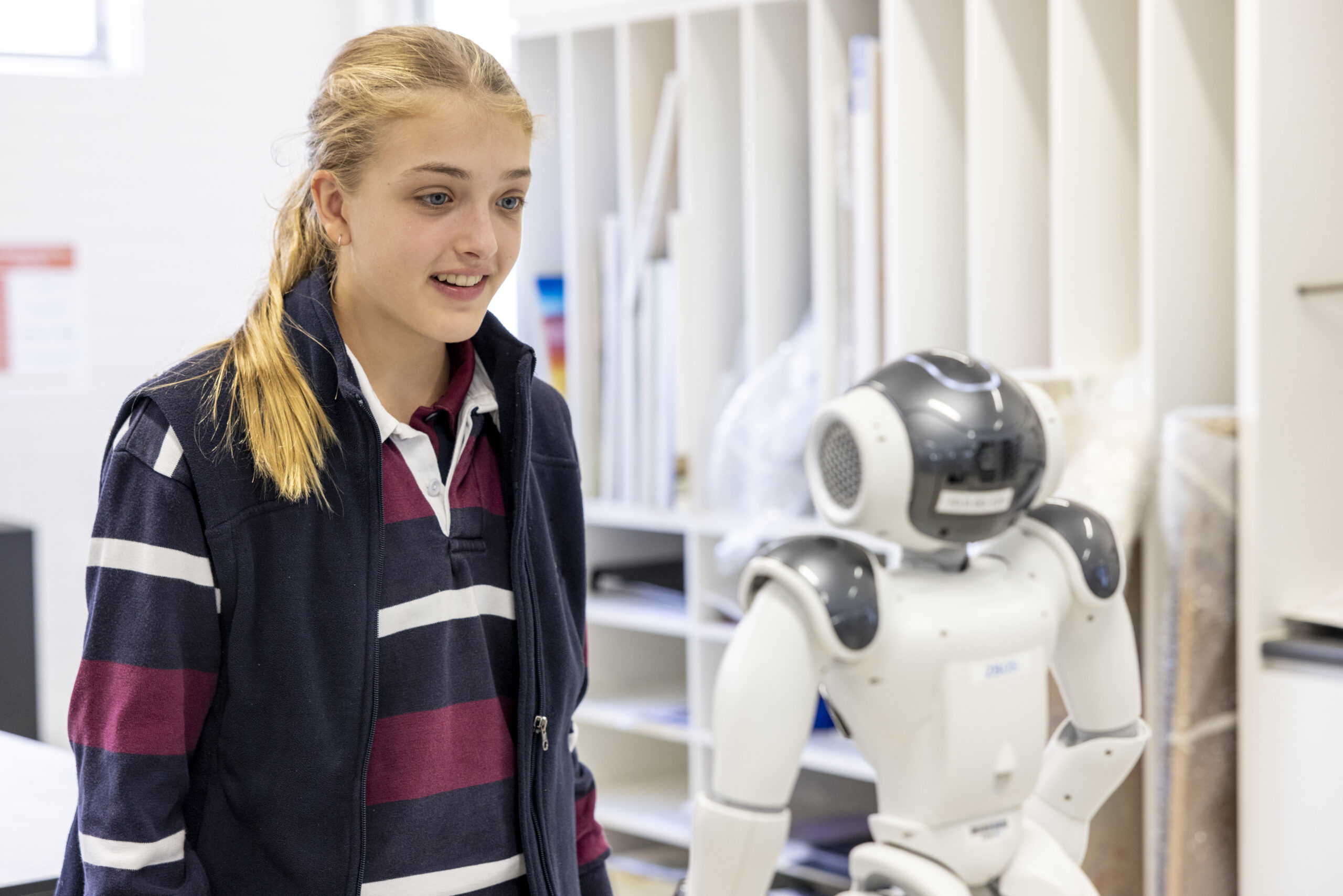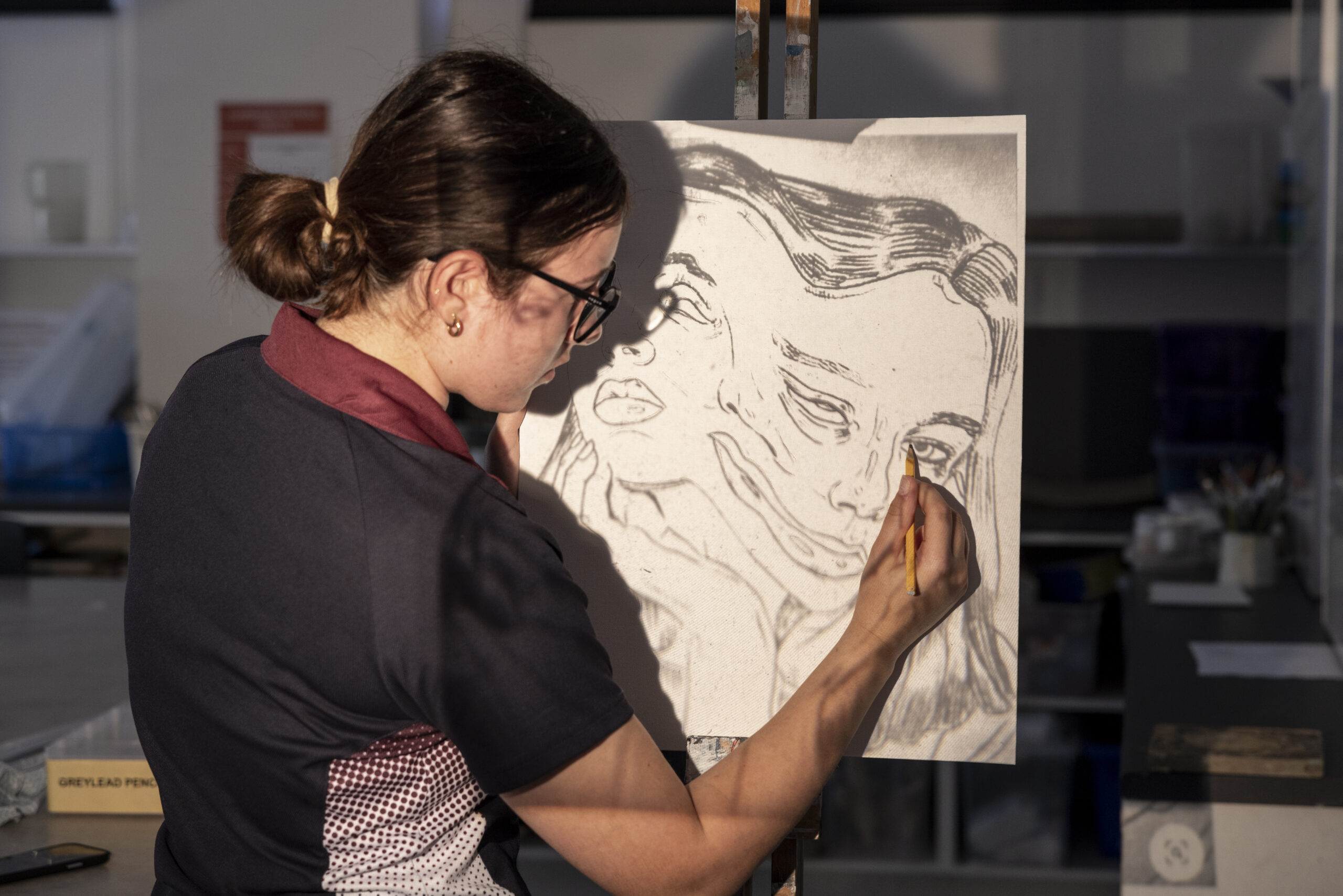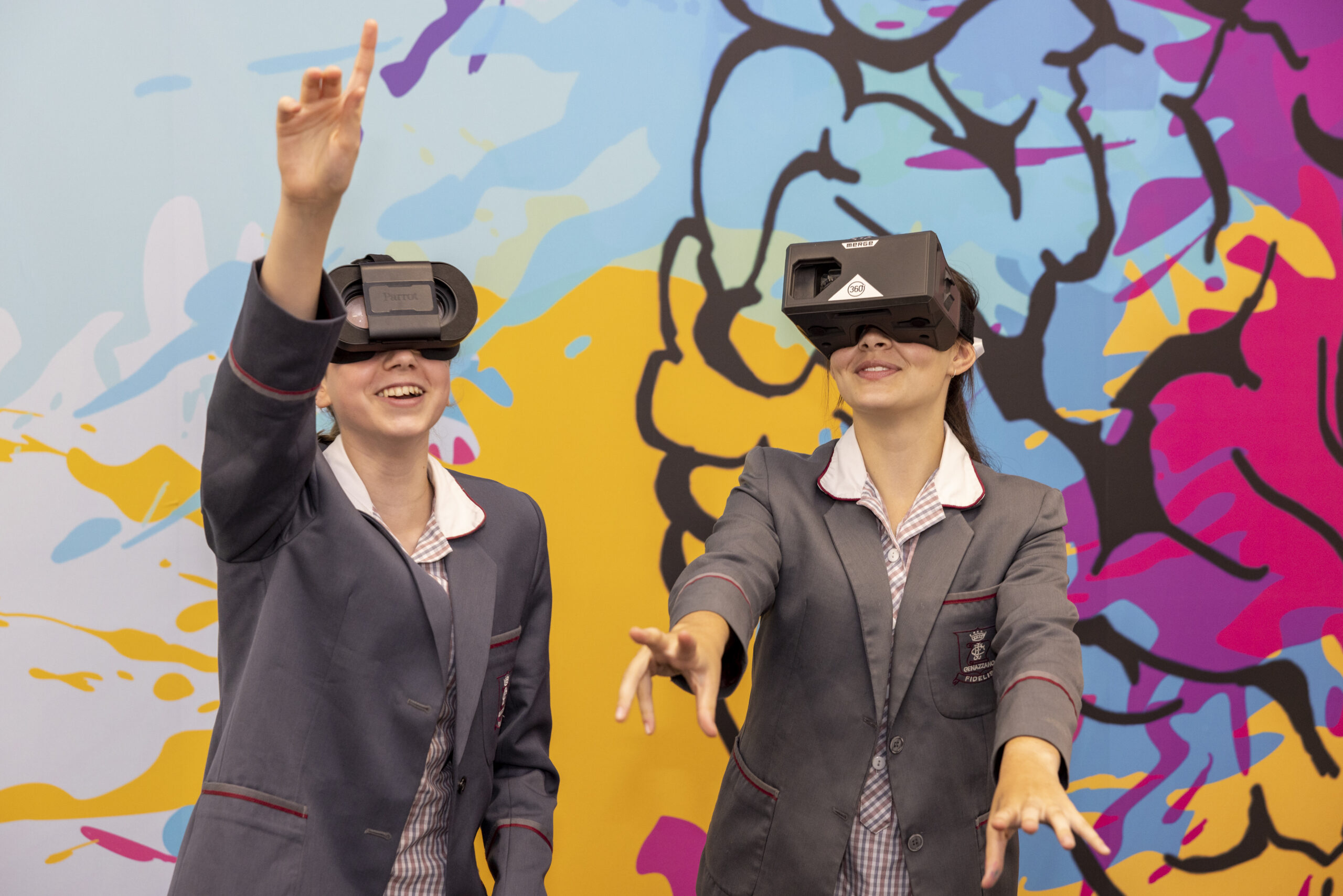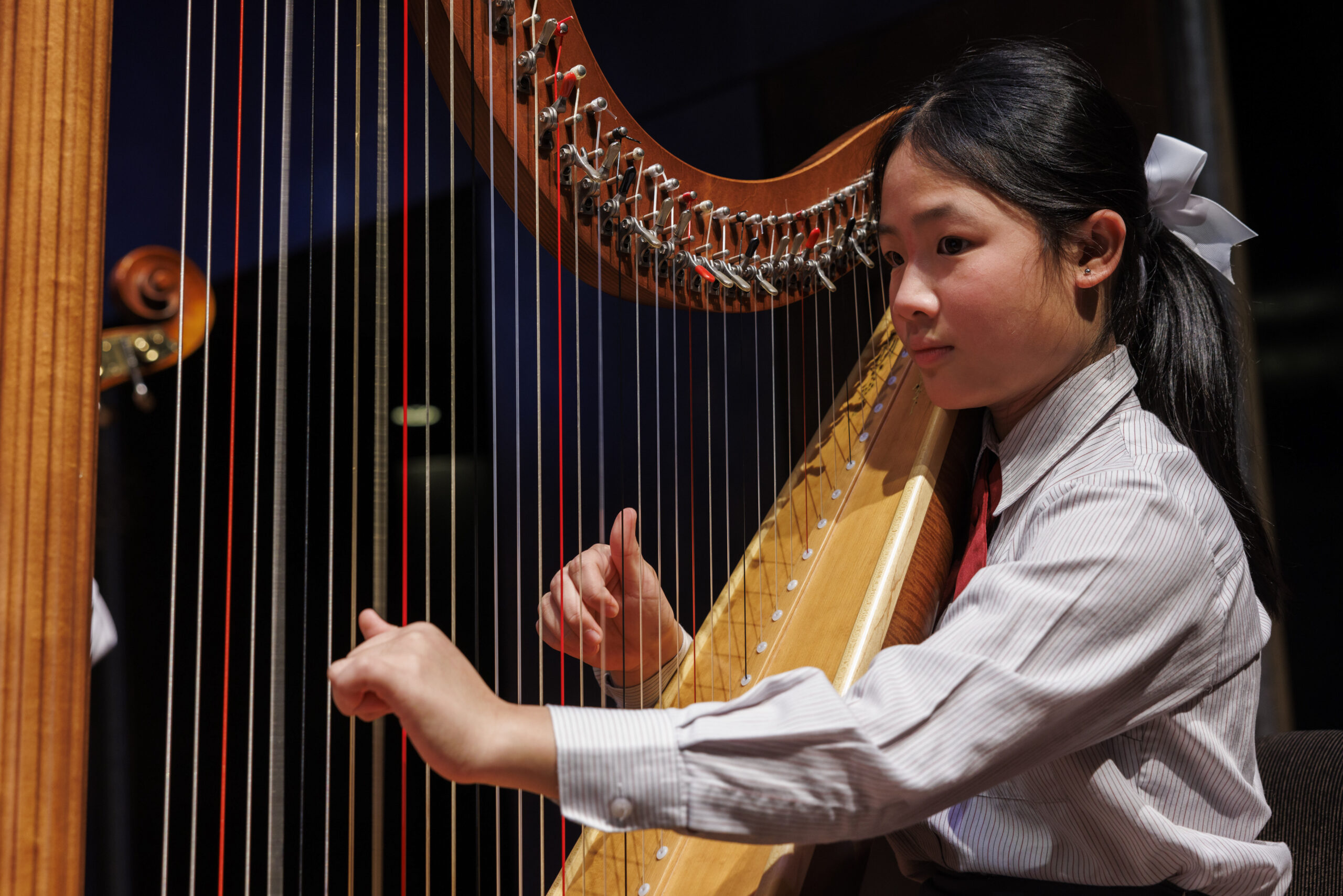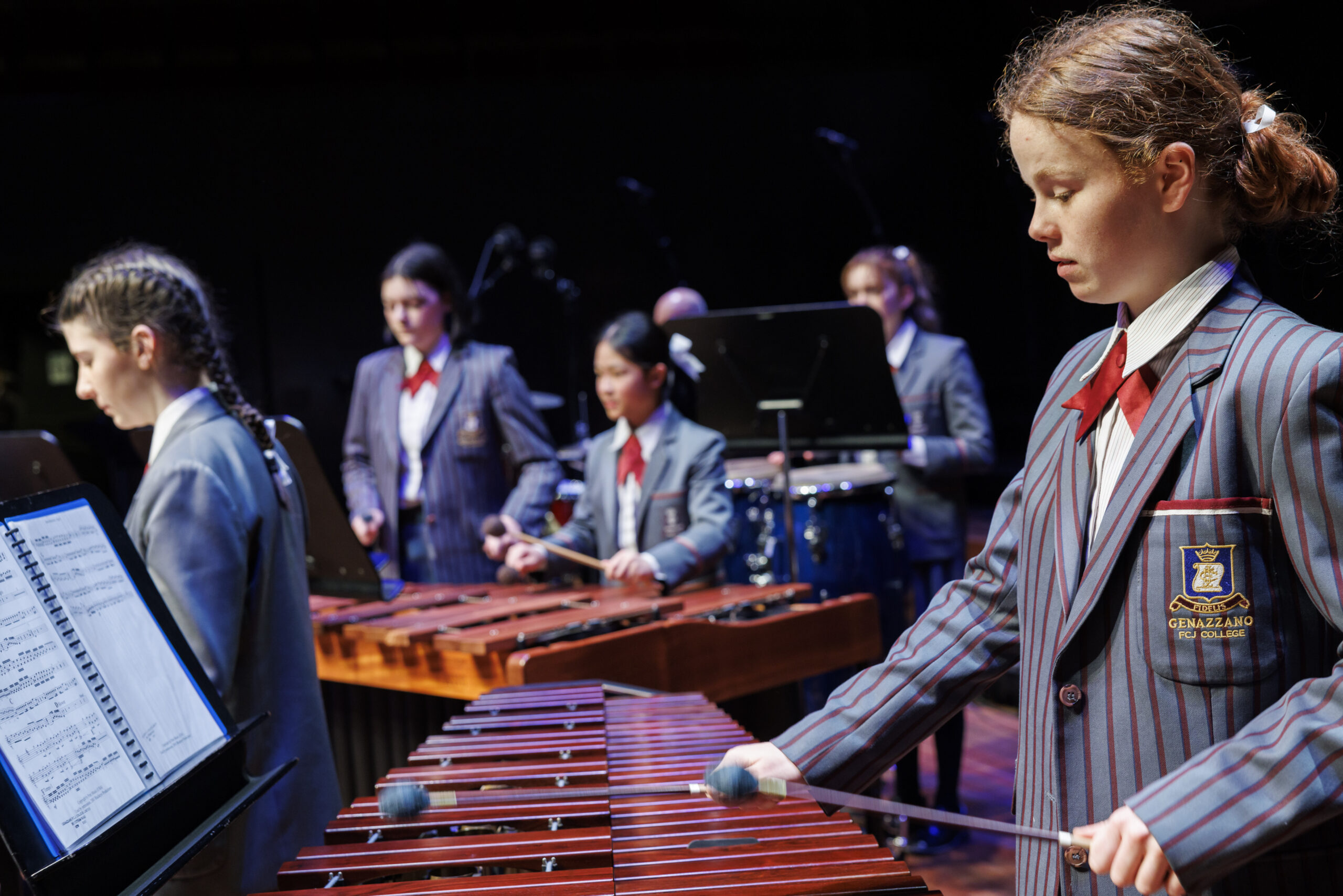 Genazzano's Centres of Excellence were recognised with an Innovative Schools Award in 2021.