Genazzano FCJ College launches fresh new look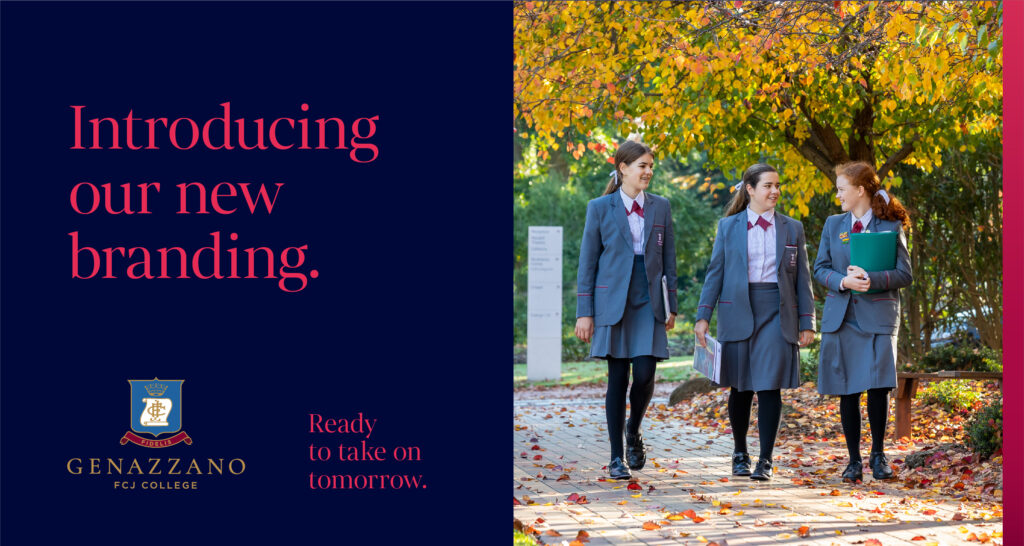 Mrs Loretta Wholley, Principal at Genazzano FCJ College formally launched a fresh new look for the College today.
The new branding aims to represent Genazzano as a more innovative, inclusive and forward thinking school, while also paying tribute to its heritage and foundation back in 1889.
The College logo is unchanged and remains at the centre of the school's branding. The brand tools including imagery, colours, fonts and language have been modernised to create a more contemporary, relevant brand image.
The approach also takes into account key audiences, leveraging alumnae stories and using student voice to showcase diversity and inclusivity.
Additionally, the Genazzano Institute brand has been brought into the main Genazzano brand. The Institute is an important part of the College and a key point of difference from other schools. Its work lies at the centre of Genazzano's innovative programs and underpins its approach to teaching and learning, including partnerships with universities and other education institutions.
The new look includes a refreshed colour palette, with a new navy and pink to complement the Gen Burgundy; a new tagline which articulates the College vision of being future ready and innovative, "Ready to take on tomorrow"; and a new marketing campaign "The world needs more women like this", which pays tribute to alumnae and students and their aspirations for the future.
You will start to see the new branding in advertising and messaging including the new look website.